Eastern Psychological Association (EPA) Annual Conference – NYC, 2019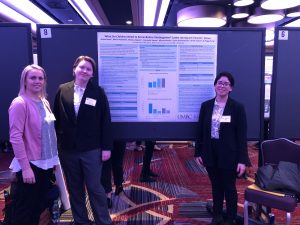 (From left to right) Amber Brock, Marisa Padeletti, and Monica Argueta present their poster, "What do children need to know before kindergarten? Latinx immigrant parents' views" at EPA, a national psychology conference. Amber, Marisa, and Monica used qualitative methods to code semi-structured interviews to answer their research questions. Nice job ladies!
Eastern Psychological Association (EPA) Annual Conference – NYC, 2016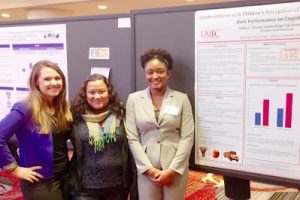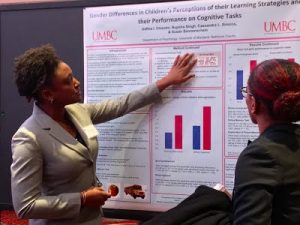 Dafina Chisholm (left) and Rupsha Singh (right) extended the research project that they presented at URCAD and submitted their work to EPA, a national psychological conference. Their work was accepted and they were invited to present at the EPA annual convention in New York City.   Presenting at national conferences is a great way to build your resume for graduate school.
Congratulations Dafina and Rupsha!
Summer Undergraduate Research Fellowship (SURF) – UMBC, 2014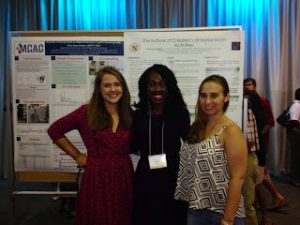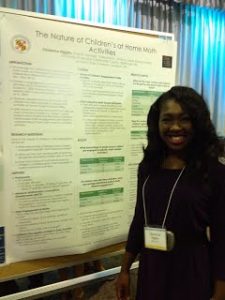 Charence Higgins of Jackson State University completed a poster project entitled "The Nature of Children's at Home Math Activities" as part of the S.U.R.F summer research program at UMBC. Charence coded interview data about children's engagement in math activities in order to create this original and exiting research project.